THALES Group, one of the world's leading French companies, continues to observe Armenia outlining the directions through which it will be possible to form a new Armenian-French cooperation in the future.
For this purpose the company's delegation arrived in Armenia at the invitation of President Armen Sarkissian.
During their visit the delegation representatives already met with the Cabinet members, including Minister of Education, Science, Culture and Sport Arayik Harutyunyan, Minister of Economy Tigran Khachatryan, Deputy minister of High technological industry Gegham Vardanyan. They visited leading technological companies, in particular Synopsis Armenia, BetConstruct and TUMO Center for Creative Technologies. THALES Group officials examined the Armenian experience in high technologies.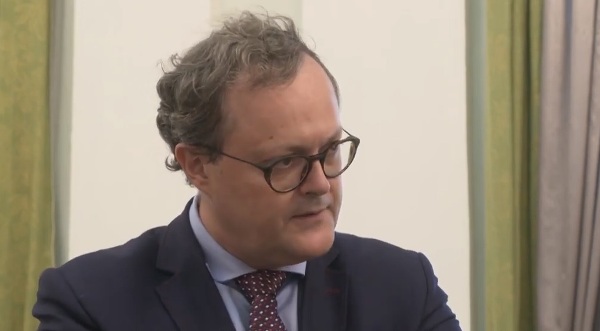 THALES Vice President, regional director Paul Remi, who visits Armenia for already the third time, told reporters that this visit was very important. "The purpose of our visit is to collect as much information as possible within the framework of the working group formed between Armenia and THALES to clarify the potential areas through which we can be represented in your country", he said.
Asked whether there are already agreements reached, Paul Remi said it's a little bit early to talk about that. "There are very good cooperation prospects. We are a major company and do not want to just give promises. Our goal is to achieve tangible results. Yes, we have plans to cooperate with the Armenian ecosystem in the field of high technologies. But we need to work hard to clarify the real and tangible directions", he said. He specifically highlighted artificial intelligence as a field with a great cooperation potential.
According to Paul Remi, Armenia is rich of resources. "As a high technological company we view Armenia as a big market. Armenia is a small country, but has very strong educational and technological foundations, and this is a great advantage for a company like THALES", he said, adding that the visits to Armenia will continue.
THALES Group is one of the world's leading French companies providing services for the aerospace, defense, transportation and security markets.