Through the years, with its partner organizations, Orran has solved an important issue, namely devising an avenue wherein a responsible approach to vulnerable layers of the society that is, socially vulnerable families, is addressed. The money raised at the dinner will be directed at preventing begging among children and taking care of the elderly in need.
All proceeds from the annual dinner will be directed to Orran's Yerevan and Vanadzor centers to provide food, education, cultural, social, psychological, and medical services to around 100 single elderly people and 300 children in need visiting the center.
Ambassadors accredited in Armenia, high-ranking officials, long time partners of the organization, businessmen and artists took part in the charity event. Bringing them together was the idea of supporting families on the verge of poverty. VivaCell-MTS General Manager Ralph Yirikian, concerned with the future of the generations, urged the attendees to join Orran's mission.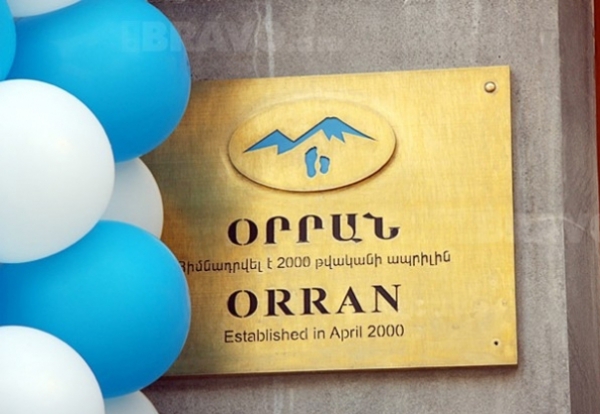 "The purpose of this dinner is important. It is necessary to keep people away from the path of despair. The generations of tomorrow are in the hands of all of us. To make it beautiful and safe, try to look at life through the eyes of an innocent child. Children see everything with their souls and come to this world to be loved and happy. And when they grow up with love, they become more humane, learn to appreciate true values and are able to find their calling in life. And this is the resolution that has brought all of us together," stated VivaCell-MTS General Manager Ralph Yirikian.
The charity dinner was attended by VivaCell-MTS, HSBC Bank, Coca-Cola Hellenic Bottling Company Armenia, Kilikia Beer, Armenia Marriott Hotel, Megerian Carpet, Tigran Mets Publishing House, as well as FMDK&L, SOFTConstruct, INGOARMENIA, ԱՐՄԱՍ, CHIVAS, GRANT THORNTON, KPMG, ROSTELECOM, PRIME, DRAND HOTEL YEREVAN, AURORA PRIZE, AREV PETROSYAN, TEACH FOR ARMENIA.
The event was presided by Larisa Hovannisian, Artak Herikyan, and Victoria Aslanyan.