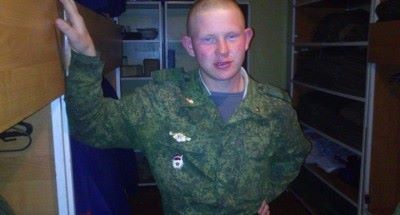 civilnet.am: Valery Permyakov, the Russian soldier accused of murdering six members of the Avetisyan family in the country's second largest city Gyumri, has been apprehended trying to cross the Armenia-Turkey border near the village of Bayandur. The Prosecutor General of the Shirak Marz, Raffi Aslanyan told Galatv.am that Permyakov is now "with the Russians, they have captured and taken him." Permyakov was serving in the 102snd Russian Military Base in Gyumri.
According to Aslanyan, regional and city police representatives, including special investigation teams from Yerevan are in the village of Bayandur.
It remains to be seen whether Permyakov, the key suspect in the horrific murders will be tried in Armenia or in Russia. As CivilNet reported earlier, Armenian Defense Minister Seyran Ohanyan will be traveling to Gyumri today to oversee the investigation. The Russians have also deployed a team from Moscow, including Deputy Defense Minister Arkady Bakhin to investigate the incident.
There are approximately 3,000 Russian soldiers officially reported to be stationed at the 102nd Military Base in Gyumri. In August 2003, the commanding officer of the base, General Major Alexander Titov was dismissed for allegedly not being able to maintain discipline and allowing corruption and the sale of state equipment.
In the early morning hours of January 12, six members of the Avetisyan family were shot and killed in their home. The lone surviving six-month old baby was the only one found alive. He has undergone surgery and remains in critical condition.