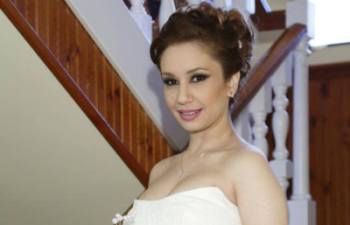 As Armenian News-NEWS.am reported earlier, popular Armenian actress Hasmik Gharibyan, who died in the United States days ago, will be laid to rest in Armenia.
Until then, however, Gharibyan's relatives, friends and fans in the US will have the opportunity to bid their final farewell to her.
The actress' husband, Nerses Abrahamyan, informed that the last goodbye ceremony to Gharibyan in the US will be held at the St. Leon Armenian Church.

"The gathering will be held on November 11 at 9pm," Abrahamyan specifically wrote.