Coca-Cola Hellenic Armenia and Orran charitable organization have signed a Memorandum of Understanding, expanding the frames of their long-term cooperation. According to this new agreement, employees of Coca-Cola Hellenic Armenia will on voluntary basis support children of Orran with afterschool programs. They will as well be engaged in cultural and extracurricular activities of the charitable organization.
"We are proud to note that Coca-Cola Hellenic Armenia is a responsible member of the Armenian society. Apart from implementing a successful business activity, contributing to the community and benefiting the socio-economic growth of the country have always been our key priorities. Our employees also act considering our values and strive to make a difference by giving back to the communities and we support them in their initiatives. I am sure that this new step in our cooperation with Orran will strengthen our relations and contribute to their further development", said Christoph Speck, the General Manager of Coca-Cola Hellenic Armenia.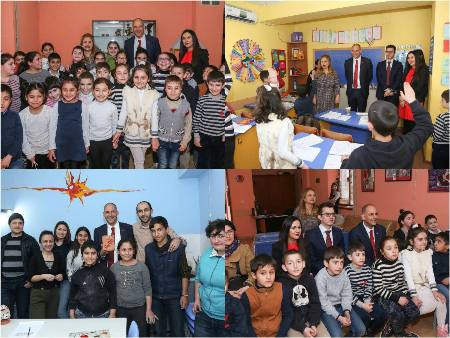 In the frame of the program, company's employees will volunteer their time at Orran once per week during working hours and share their expertise to support further development of life skills and other capabilities that children of Orran require.
"We are very pleased with the formalization and extension of our relationship. Coca-Cola Hellenic Bottling Company and Orran have a history that goes back 15 years. During these years, together we have changed the lives of thousands of children for the better", said Armine Hovannisian, Founder of Orran charitable organization.
Coca-Cola Hellenic Armenia operates in our country for already 20 years. Apart from its business activity, the Company pays special attention to corporate social responsibility projects. Along with water stewardship, community wellbeing and youth development, popular local festivities and events are in the center of the company's attention.
Orran has operated in Armenia since 2000 and has grown from welcoming 16 children to embracing more than 55 elderly and 98 children a day in Yerevan and 30 elderly and 85 children in Vanadzor. This charitable organization aims at diverting children from the streets and engage them in academic, cultural, and extracurricular activities.